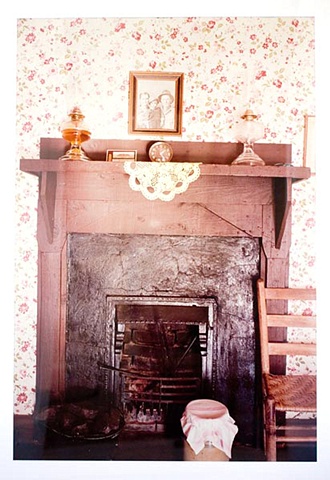 UNTITLED (FIREPLACE IN ELVIS'S BIRTHPLACE, TUPELO)
Chromogenic-coupler photograph
32 1/4 X 22 1/4 inches (image)
1983
WILLIAM EGGLESTON
One of the largest vintage photographs ever created by the artist, this image was made in preparing William Eggleston's Graceland, a portfolio of 12 dye-transfer prints. Each image was made with a 8 x 10 view camera and "painted" with artificial light. Beautiful, rare and possibly unique, each "out-take" image is wonderful.
The photograph over the fireplace was frequently quoted by The Rev. Howard Finster in his paintings of "Baby Elvis."
Excellent condition.