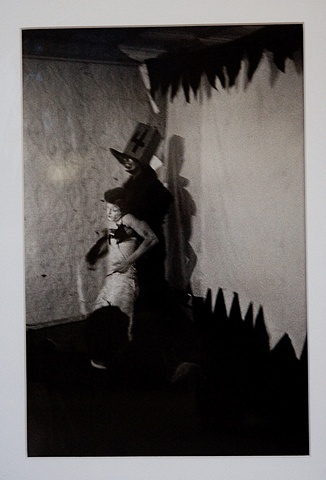 BURNING BUILDING--RED GROOMS IN PERFORMANCE, N.Y.C.
Vintage Gelatin Silver Photograph
14 x 11 inches
1959
JOHN COHEN
One of the earliest documented performances by an American artist, Red Grooms is believed to be shown here with the African-American painter, Bob Thompson--Grooms in white-face; Thompson in "black-face." Vintage prints by Cohen (b. 1932) are rare, as are images of this pathbreaking Performance piece.
Signed and titled in lower left margin, perfect condition.